You know spring is really here when the planters start going. There have been a few guys in the neighborhood start planting corn. I think its a little to early, and the ground temperature is a little to low to be planting. I will wait it out, especially after this rain we had. I don't expect to be plating till around the 22nd of this month.
I am planning to get the planter 100% done this week. I just have a few odds and ends to finish up, and then it will be ready to go. Last week we also got our Nitrogen applied on our corn ground. The ground worked really well and we should have a great seedbed to plant it.
Here are some pics of the Anhydrous Ammonia getting applied. (click on the pic to enlarge it)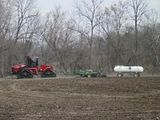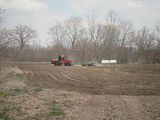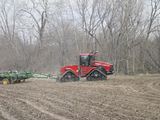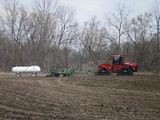 Here is a pic of the "strip" of tilled ground where I will plant on.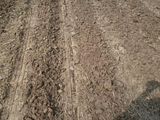 That's all for now. I'll post some pics of the planter when I have it 100% done. I also will post some pics of the shed site. Pretty much all of the fill dirt has been brought in to make a level building site. The shed materials should be delivered by the end of the month and it should be be finished by the end of May.